Testimonials: Customers about Technicus.nl

For me Technicus.nl is a very userfriendly and clear website. Technicus.nl has alot of handy tools and options which allows you to find candidates in an efficient manner. Via Technicus.nl I find the professionals I'm looking for.
EMS uitzendgroep, Wijchen
Vincent Rikken, Account manager
www.ems-uitzendgroep.nl

Technicus.nl is a userfriendly jobboard. The applications we receive are complete and also with CV. Posting jobs is easy and fast. In short, it works great.
Staytec, Rotterdam/Gouda
Christel de Jongh, Back Office Manager
www.staytec.nl

One of the better jobboards specialized in the technical branch with alot of candidates.
Imtech, Den Haag
Miranda Beuker, Manager recruitment
www.imtech.nl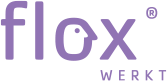 We experienced the collaboration with Technicus.nl as pleasant and successful. As employment agency we started using Technicus.nl to find the right candidates. Technicus.nl helps us finding these candidates, just when we need them! The possibilities are extensive and it helps us well in the search for the right candidates. The applications received are clear, including detailed CV and of good quality.
Flox Werkt, Veenendaal
Christiaan de Jong, Account manager
www.floxwerkt.nl